2019, Wood, metal, plastic, cloth, electronics, robotics, sound
Nurture engages in mind control vernacular, utilizing audio based on institutionally marketed educational materials. The original purpose of the work was to reverse the power relationship between a conventional interactive object and a consumer, in order to evoke a significant feeling of change or any kind of feeling of being voluntarily acted upon – what I call an induction. Media culture entices and engages in digital space. Nurture ritualizes the experience within a physical space, employing techniques derived from vocalized confusion induction hypnosis.
The installation performs phrases of spoken text accentuated by robotic movements that produce physical sound when spectators are in range. Its wall-mounted graphical layout reconceives the human vocal tract as a schematic and an ensemble of musical instruments dispersed within an acoustic space. The speech mechanism is broken into discrete interdependent parts with specific functions. The robotic percussion follows the consonants and syllables of the texts while a mechanical valve varies the resonance of a chamber to emulate vowels. As spectators are focused on the kinetic deconstructive sound performance, a subliminal process is also taking place. Under the synchronous layers of mechanized tones and percussion, the original dry spoken text can be distinguished from one of its speakers reciting passages from phonics recordings intermixed with "autosuggestive" lines from Napoleon Hill's 1937 positive programming self-help book, Think and Grow Rich.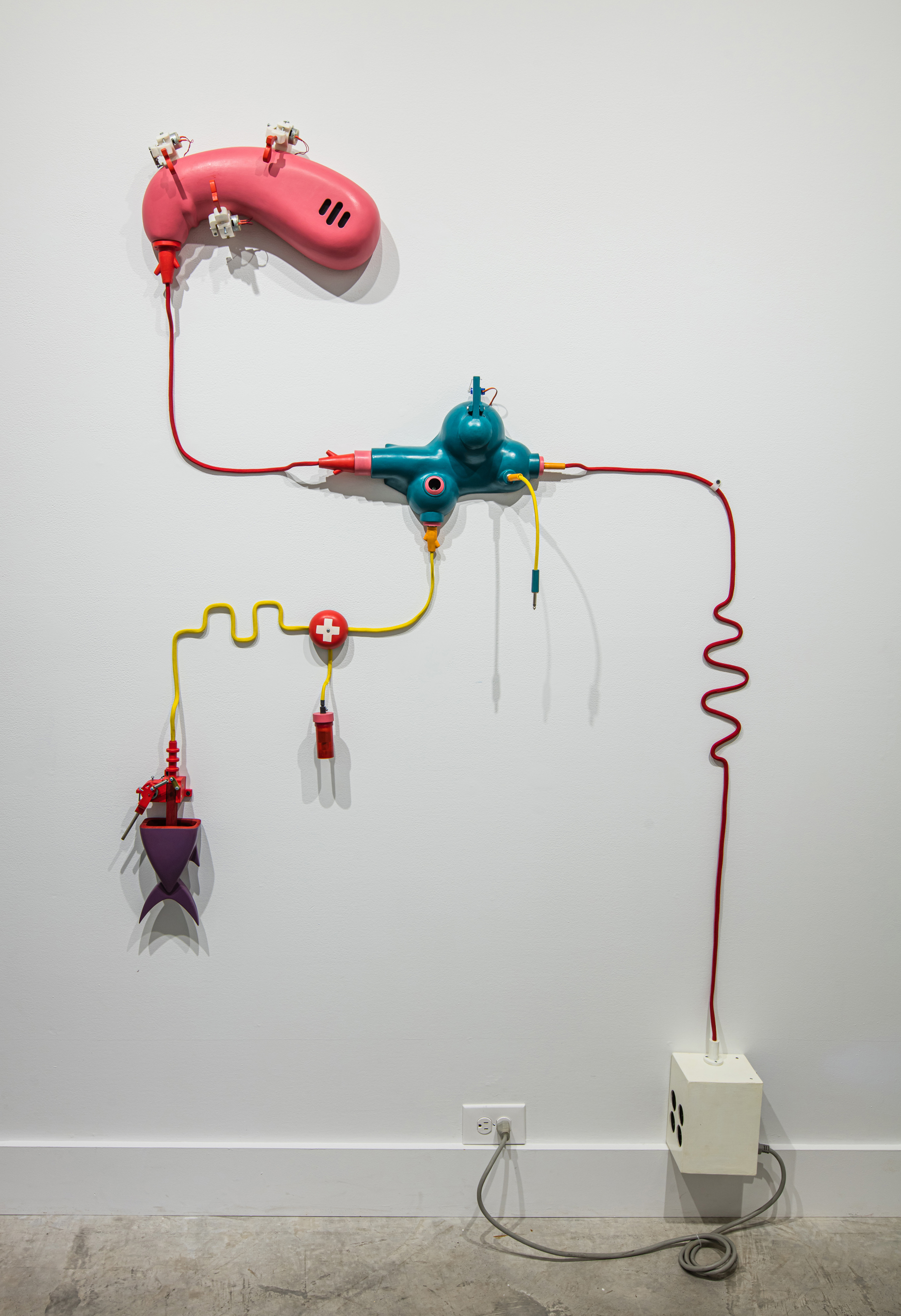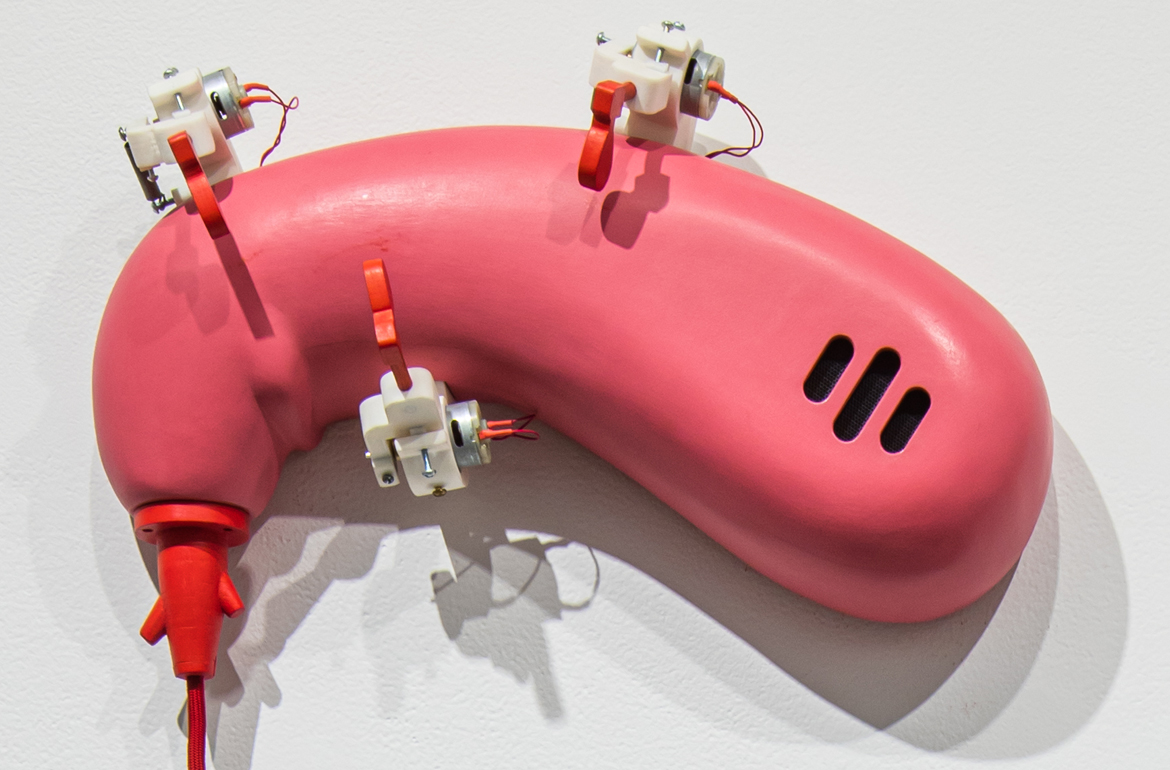 Special thanks to the Contemporary Austin Crit Group